Download Festival 2019 - Day two
By Sian Edwards
The incredible selection of acts to choose from on Saturday was a tricky one, so we started off with Behemoth at the main stage.
Formed in 1991, this Polish heavy metal band unexpectedly kicked off Saturday afternoon with a high. The emotional frontman Adam Darski (Nergal) couldn't help but express his gratitude and love for the crowd as roars came from all corners of this vast arena. Black and white make up, headstones and hits like "As Above And So Below" this band was very nice to stumble upon.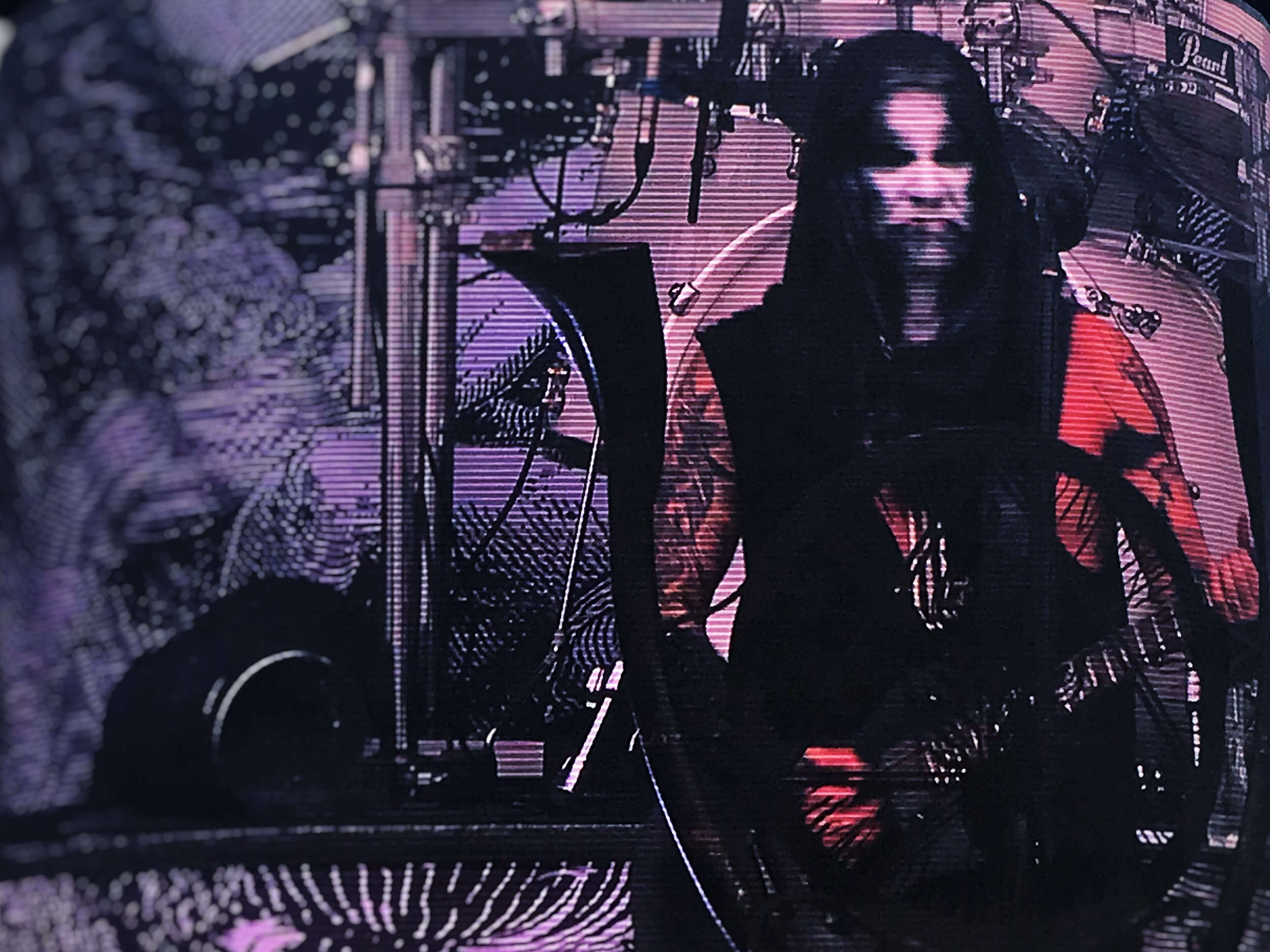 Emotional display at Donington
Next it's off to the Zippo Encore stage for Stone Temple Pilots.
The true fans at the front and the curious at the back. Jeff Gutt vocals fly out of the speakers, took over vocal duties in 2016 after an online audition bringing Scott Weiland's legacy back to life. STP lives.
Crowd very humble and warm in the rain.
A beautiful set of timeless songs such as 'Plush' with a brilliant new arrangement plus 'Interstate Love Song' and 'Crackerman'
We all sang along to 'Vasoline' as they totally turned the level to defcon 1. STP smashed it.
Die Antwoord was next. The Cape Town duo composed of rapper Ninja and singer Yolandi Visser, had heads turning and for not all the right reasons. Though it was clear to see they had their following up front, with Yolandi's high pitch rhymes and the Hip-hop twist. The Download mix up kept the crowd on their toes. Mixed reactions from the assembled but fair play to the band for giving it all.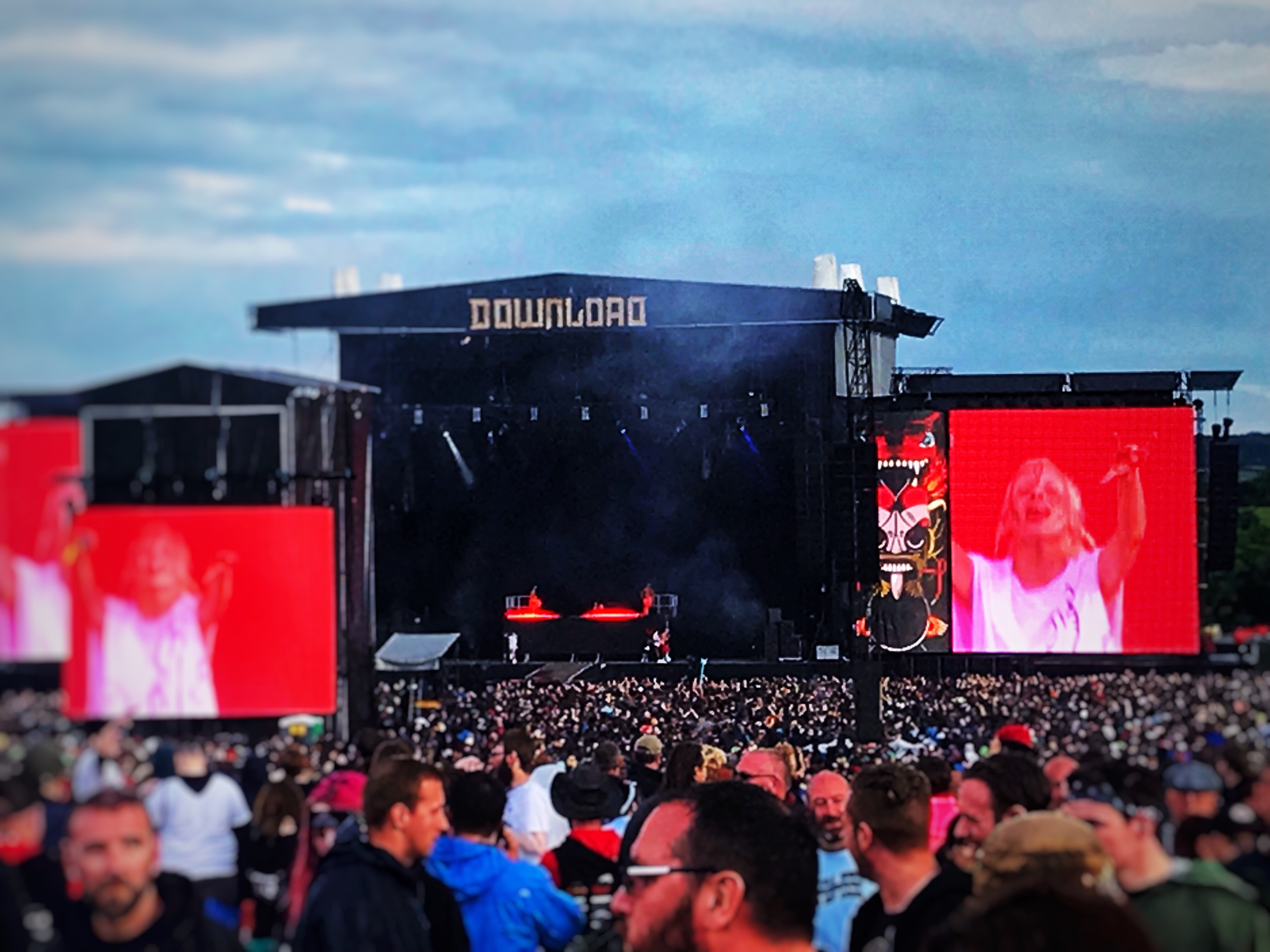 But not quite raising the roof …
And, finally, the big boys.
Slipknot
Blood, sweat and beer, Slipknot is one of a kind. Fans of all genres of music come to scream their hearts out to old and new head bangers.
I've never seen the Download main stage so rammed (ok, maybe equal to last year's with Guns N' Roses). Download's production team smashed it with out of this world video screens as some fans, who couldn't quite make the front row, could experience every little bit of the outstanding performance in glorious High Definition. Sore throats roared along to 'Devil and I', sore necks banged to 'Psychosocial' from mums, sons and hip hoppers.
Corey Taylor knew exactly what the crowd wanted and took total advantage of it. Complete and utter mayhem, what a night for Rock history. 10 out of 10. STUNNING..