Download Festival 2019 - Day one
From the shrine of Rock …
By Sian Edwards
Early afternoon for Tesla and lead guitarist Frank Hannon stole the show as the warming sun broke through the clouds. On hot form, Tesla definitely has the crowd moving with veteran singer Jeff Keith as vibrant as ever as he made the most of the stage extension. "Love Song" had most of the crowd swaying during Hannon's guitar solo and those oh so familiar spine-tingling feelings. All round a nice sound and an even better set.
Over on the Zippo stage, Deadland Ritual kicks off with the Sabbath classic "Symptom of the Universe", drawing in a crowd of all ages. They also play legacy material "Slither" from Velvet Revolver and "Rebel Yell" from the Billy Idol back catalogue alongside their new single "Down in Flames". Guitarist Steve Stevens is on fire, his fingers blazing a trail up and down his fretboard. This new Super-Group have a lot to live up to but it's a great start. New comer Frankie Perez has a strong presence as he gets everyone singing along. Watch out for these four!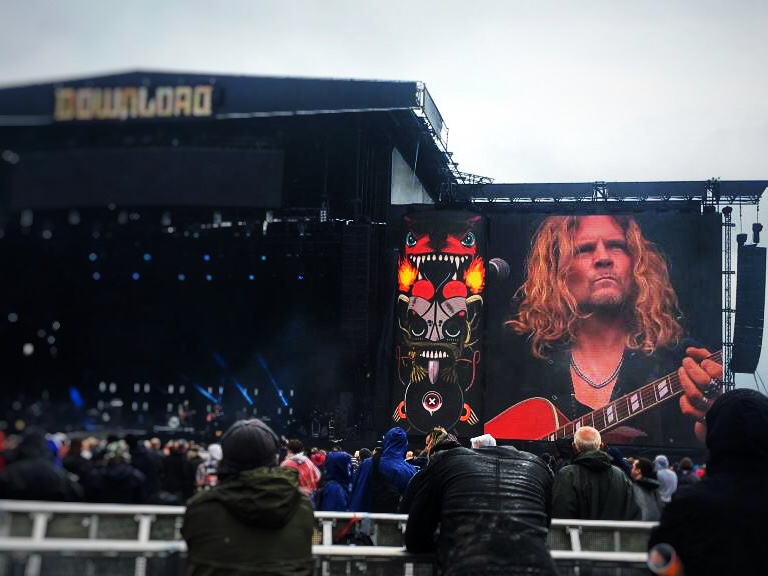 Love was in the air Friday night, after an amazing set from Deadland Ritual the cross over wasn't easy but a couple songs in.. the mighty Whitesnake.
Safe to say David Coverdale couldn't quite hit the old high notes on some of their classics but he delivered the goods on "Here I go Again" and "Is this Love". As a whole, you can never knock a good old take back down memory lane. Great stuff from a solid set.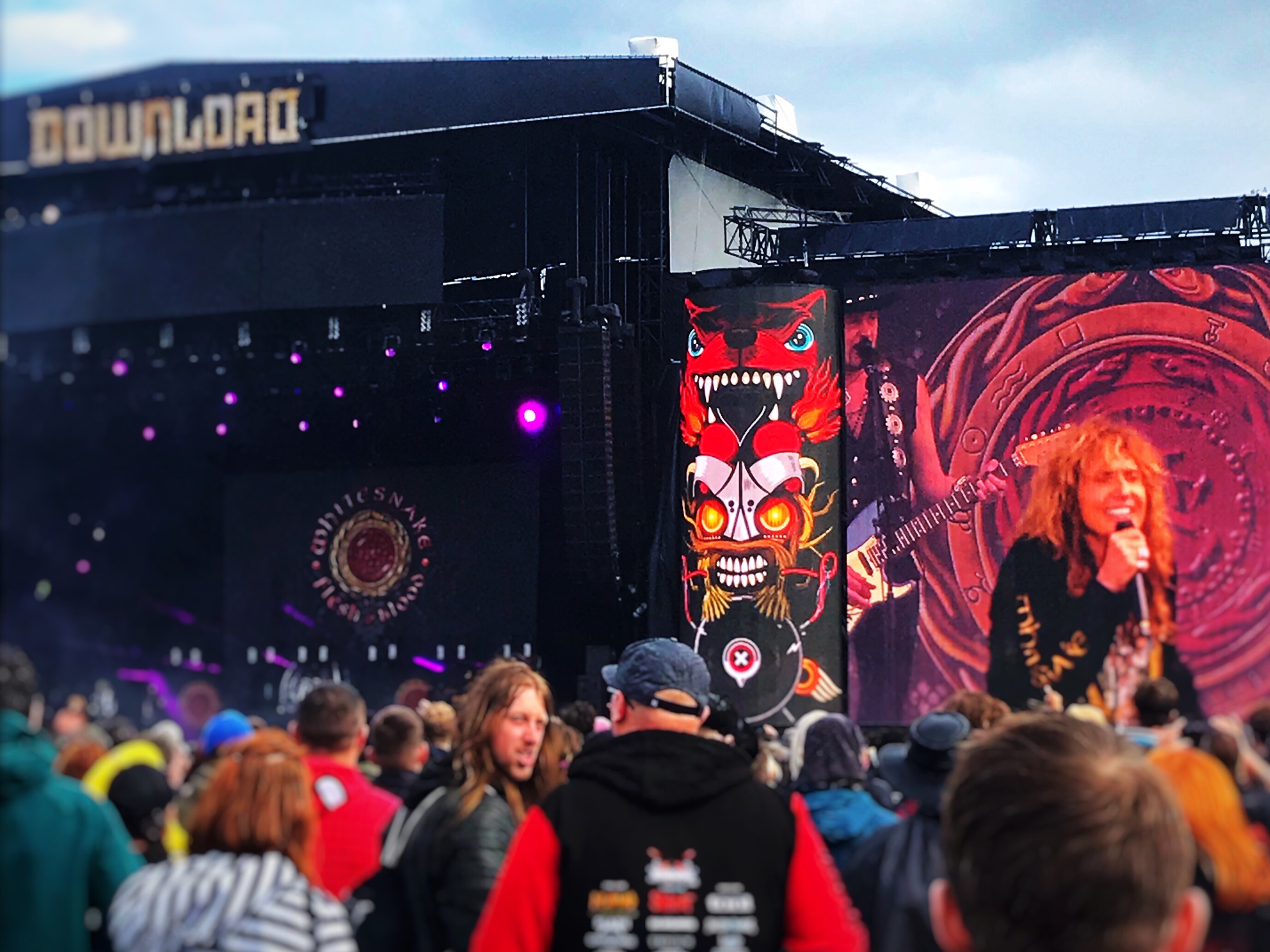 Mr. Coverdale in full flight
Whitesnake, Download Festival 2019
Next, Slash Ft. Myles Kennedy and the Conspirators.
Alter Bridge's frontman Myles Kennedy is simply effortless. Slash and Myles have a total chemistry on stage. With enough material to play from their albums, there's only one slot for an old GNR song. SMKC's delivery of "Nightrain" is on point and, to top it all, Slash's riff during Anastasia is, quite frankly, mind blowing. All round the best of the best and very enjoyable.
And for the main course...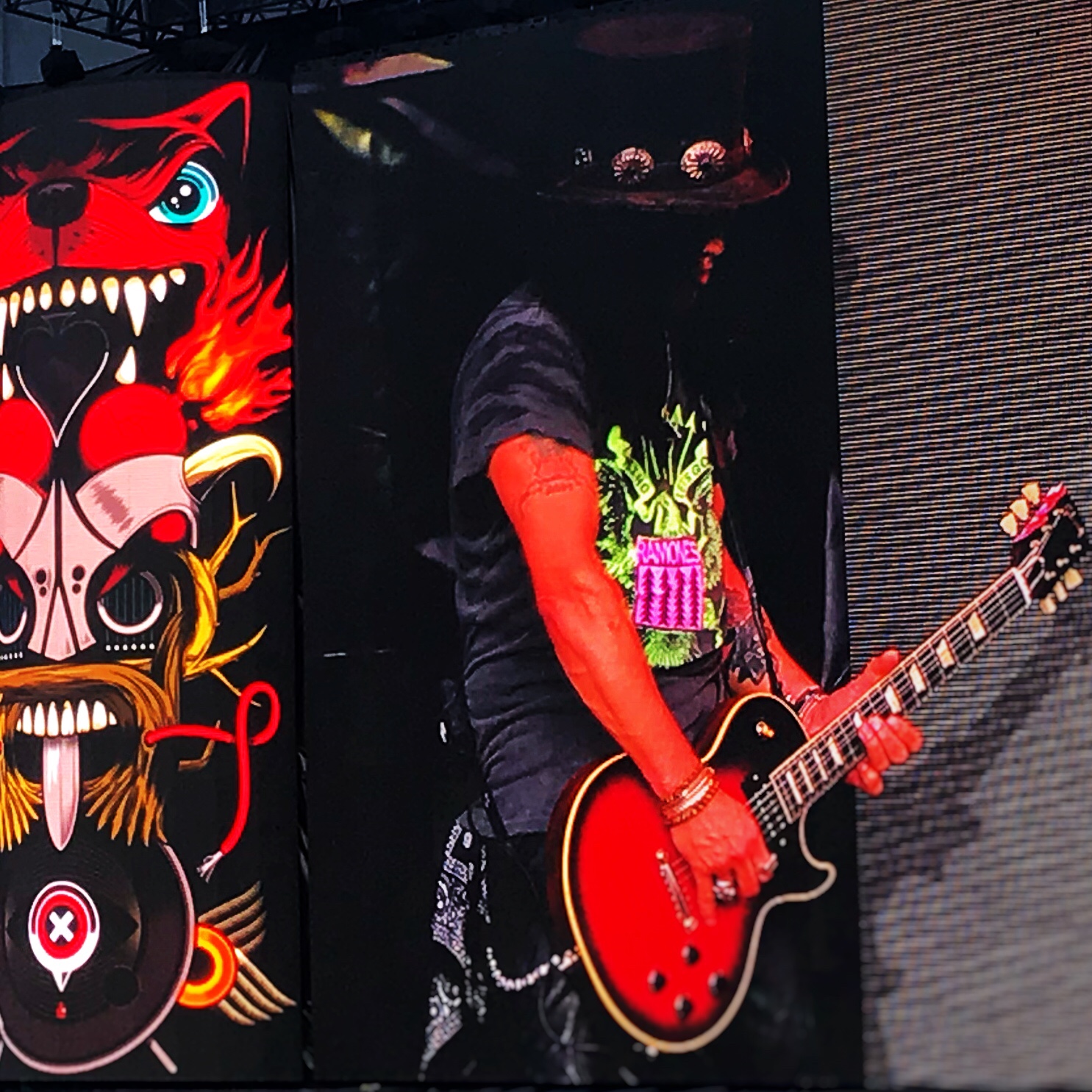 Slash and his new Les Paul
SMKC live at Download Festival 2019
Def Leppard
10 years to the day the Lepps first headlined Download 2009, they finished the night off with Bright lights with a topless Phil Collen and some emotional tributes to Steve Clark and the late David Bowie.
Word by word, song by song, Joe Elliot took the lead on the full Hysteria album. Lights out, some start to make there way back to their tents with cries from the crowd. Then Joe, Phil, the Ricks and Vivian make their way back to the stage to top the night off with "Two Steps Behind" and "Photograph".
What a great start to a most memorable weekend of Rock.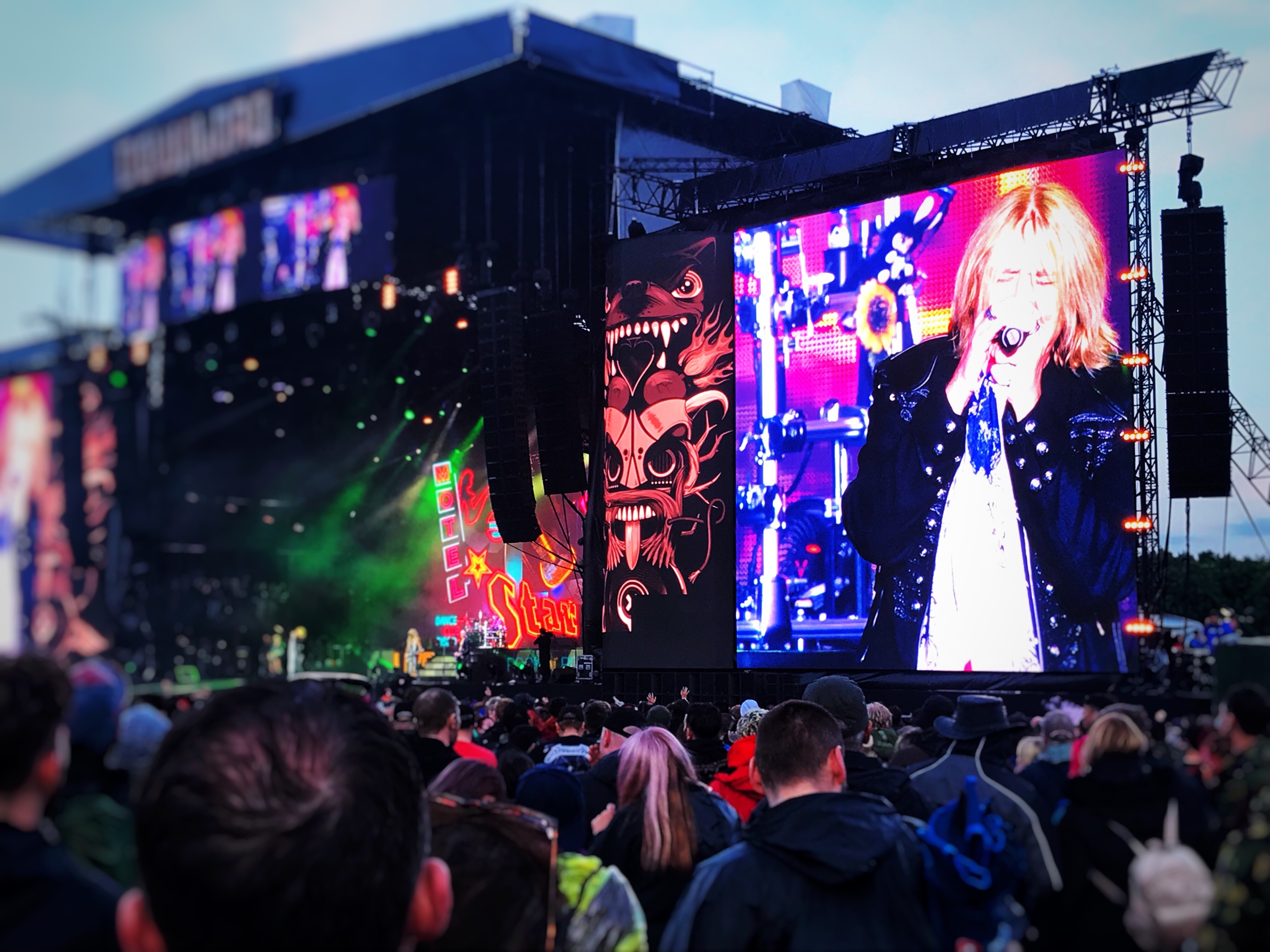 Def Leppard at the home of Rock